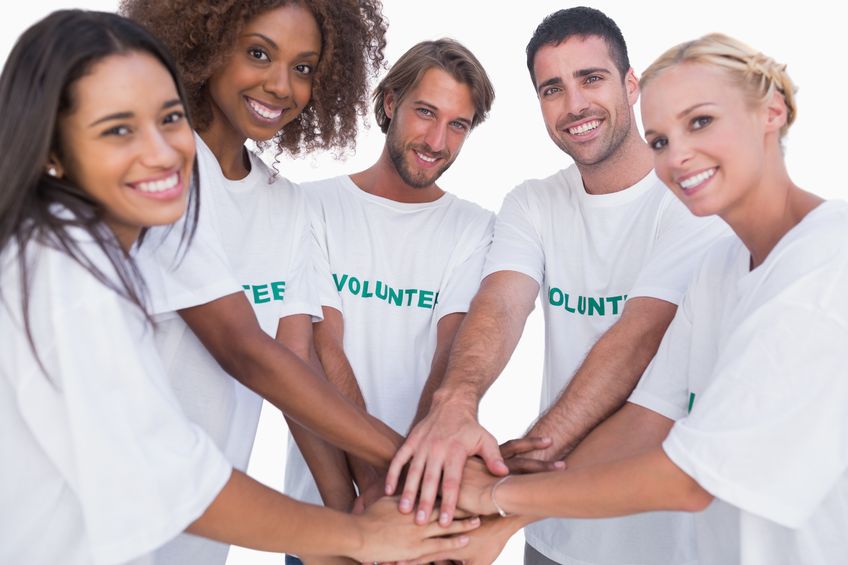 Volunteering is an activity that benefits so many people, strengthening a community and building relationships. Though we all get busy in life, we should take the time to help others in need whenever we can. Volunteering is something that many people don't know can benefit them just as much as it benefits the person or group who needs help. HelpGuide made some very valid points on why being a volunteer is so rewarding.
Volunteering will easily connect you to other like-minded people. Known as one of the best ways to make new friends and help solidify established relationships, you are sure to appreciate the new faces in brings into your life. It will also strengthen your ties to the community, helping expand your support network. Working with people who express a common interest in the same thing you are doing exposes you to neighborhood resources and other fun and enriching activities!
Self-confidence, self-esteem, and life satisfaction have all been proven to get a boost after performing volunteer work. Helping others is known to give people a sense of pride and purpose, creating a positive outlook on your life and future goals. As you are in contact with so many people, your risk of depression also decreases. This new support system will keep stress and negative feelings of isolation at bay. Volunteering will also help keep you physically healthy, and it is especially recommended for older adults. It's an excellent way increase your cardio without feeling like you are exercising.
In addition, volunteer work can also help you advance in your career. It is an amazing way get experience in a career field of interest and it expands your business network. Even if you aren't looking to change careers, volunteering takes teamwork, communication, task management, problem solving, and organization. These are skills employers love to see when considering a new hire.
The list of things you can get out of volunteering is endless. It is truly an enriching experience that you can share with your entire family. Help others in need as you gain inspiration, motivation, appreciation and education for your own life! There are no negatives in volunteering! What encourages you to help others?