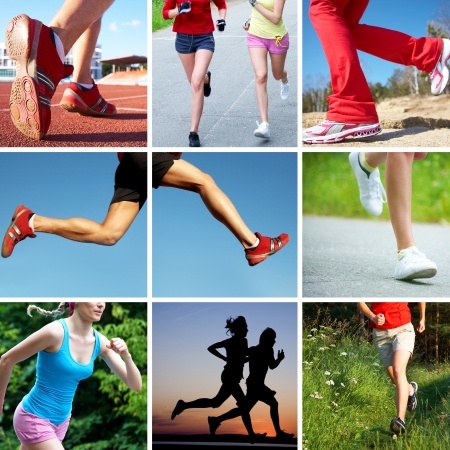 Even though summer is behind us, there's no reason not to want to look your best. However, remaining on course during the fall and winter months can be difficult, especially through the holiday season of family meals and indulgence.
The good is news is that we spend so much time on our phones and tablets these days that it makes perfect sense to keep your reminders and goals in apps on those devices. Thanks to some advice from Mashable and some of my own experience, we've put together a list of apps and devices can help keep you motivated to stick to your goals this season no matter what your needs are:
https://www.youtube.com/watch?v=fu9RKqlmD1Q
Tracking Calories
MyFitnessPal is one of the best applications out there to log your meals. You can even choose items from popular restaurants and find out how many calories, fat and carbohydrates are in it before you ever order! MyFitnessPal asks you for basic information about yourself and your goals when you begin and gives you a tailored calorie goal for each day. Once you input various foods and drinks it will show you how much you have left to "spend" each day.
Already Active
For those who are more active and fans of running or walking, Runkeeper is a fabulous way to track your runs, set time and pace goals, as well as track progress and fitness. Runkeeper uses your phone's GPS to track all of your information and movements, then presents it to you in a clean interface where you can set goals and view your progress.
Tech Junkies
Probably one of the most futuristic toy in all of this are the two wristbands that can monitor your sleep, steps taken and how many minutes of the day you stay active.
Jawbone and Fitbit offer differing models of these wristbands that can keep you motivated throughout the day with alerts, like when your Fitbit bracelet buzzes to congratulate you on hitting your pedometer goal.  These are easy to use and understand with the accompanying applications that log your activity throughout the day as well as the amount of time you spent actually asleep and getting restful deep shut-eye. You can own these one of these amazing tracking devices for around $100 – $130.
https://www.youtube.com/watch?v=Ss-Z-QjFUio#t=10
Getting Creative
I, personally, love playing Ingress, a new capture the flag style game from Google, on my tablet/phone.  You must walk from portal to portal and gather energy that is out in a real world map in the application.  Two opposing factions vie to gain control of the portals and must do so by walking/running to and from them.  The most interesting part about this app is that the portals are user made entries and must be community gathering places, interesting pieces of art/museums, or little known local spots.  The app also tracks the distance you have walked while you have it open from various portals and areas, giving you a good reason to get out and get moving, but with a fun game you can play with your friends as well.
https://www.youtube.com/watch?v=GhdrYVsmpHs
My Personal Favorite
Hands down my favorite app to use for fitness motivation is Fitocracy.  Started in 2011 as a way to socialize your fitness goals and track your workouts, Fitocracy has grown into a giant community of people who are dedicated to motivating each other as well as themselves.
You go into the app and track your workouts through an extremely easy to use menu and then Fitocracy rewards you with points depending on the difficulty and length of the activity.  You level up based on the points and can choose quests to go on, such as learning the bench press or logging at least 10 different exercises in a week.  The community is great, people can give you "props" on your workout, comment with motivational cheers, and they create groups together to talk to each other and cheer each other on.  Think of it like a mix between Facebook (for fitness), a video game, and a goal tracking app.
All of these apps can be used to help stay motivated and focused on your fitness goals, no matter how small or how big they are but, we believe you can do it!