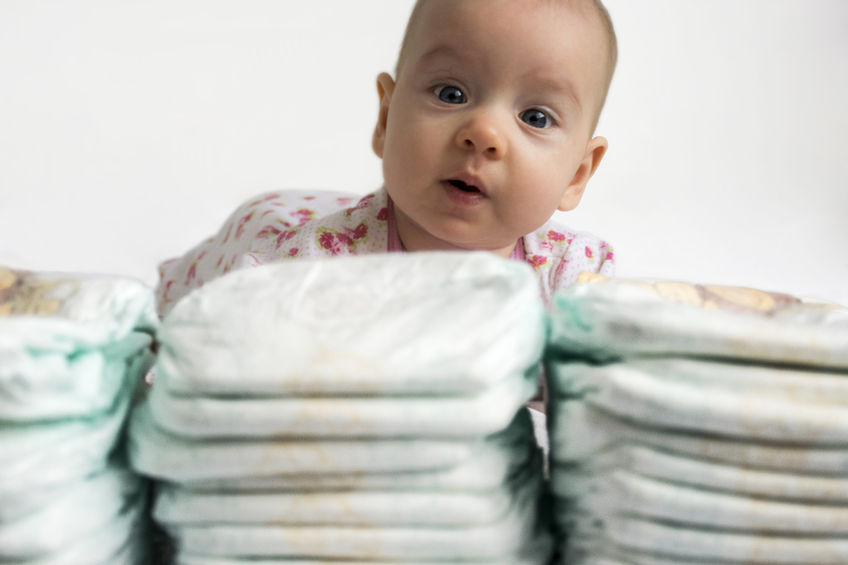 Mothers-to-be often have a list of concerns and things to obtain before their new bundle of joy arrives, and unfortunately the process isn't easy for everyone.
Founded in 2009 by Hope Ewing, The Diaper Foundation is a non-profit organization that helps underprivileged families receive much needed adequate diapering supplies for their children. In addition, this amazing organization places emphasis on raising awareness of poverty issues and gives women hope for their families futures.
With more than 34% of Houston's children living below the poverty line, many babies end up spending at least a full day in the same diaper, increasing health risks. Diapers can cost a family more $100 a month, which aren't covered by federal assistance programs. The Diaper Foundation could use your support in helping to make the babies in our community have the opportunity to receive proper care.
The Diaper Foundation not only accepts donations, but welcomes volunteers as well. Every helping hand and donation makes a difference in every family helped. You can help sponsor a child for as little as $25 per month, donate diapers personally, or host a Diaper Drive. The foundation also offers and helps with prayer, counseling services, information for new mothers, and referrals for sources of aid, and much more.
To get involved, visit The Diaper Foundation volunteer page or call 713-807-1111 for more details on where you can be the most effective in giving back to the babies of Houston. What organizations do you love getting lending a hand to in the Houston area?